Useful Links and Information

It's more than blowing a whistle!
Shall have full authority over all officials and shall assign and instruct them; shall enforce all
applicable rules and shall decide all questions relating to the actual conduct of the meet, the
final settlement of which is not otherwise assigned by said rules; can overrule any meet official on a point of rule interpretation, or on a judgment decision pertaining to an action which the Referee has personally observed.
---
Deck Referee Advancement Checklist (rev. Jan 2020)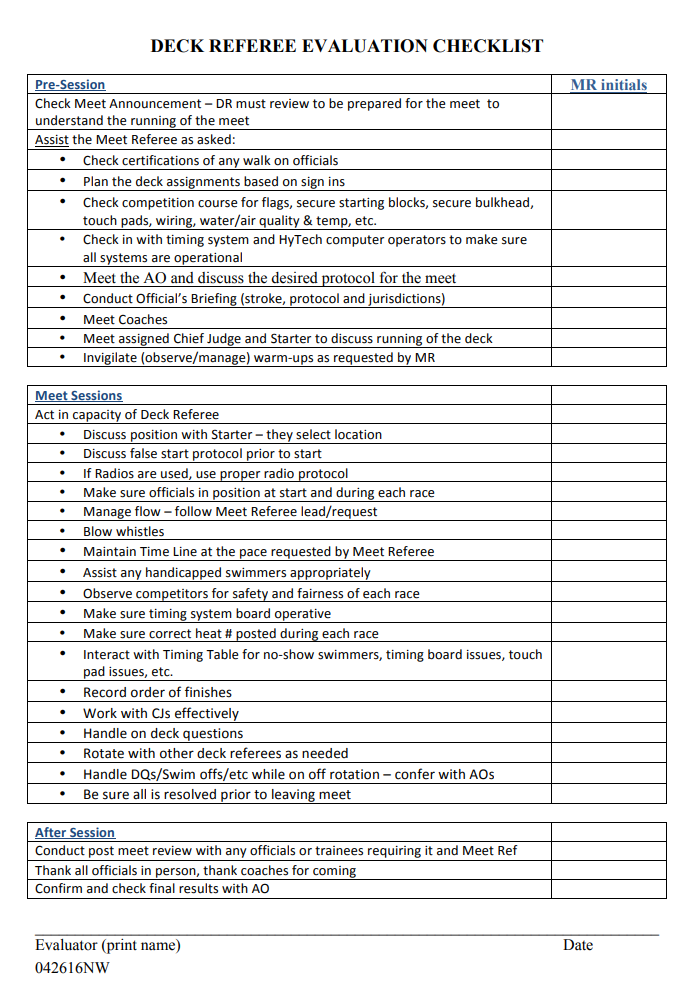 ---
The "Professional" Deck Referee
Deck Staffing for S&T Assignments
Deck Referee and Starter Guidelines
Deck Protocol "Championship Meets"
Radio Etiquette & Usage Guidelines