Club Recognition
USA Swimming offers a variety of programs to member clubs. These programs have been created to enhance, encourage, recognize and reward member clubs. All programs are administered and funded by USA Swimming.
USA Swimming Club Excellence Program
USA Swimming Club Recognition Program
USA Swimming Safe Sport Recognition Program
2021 USA Swimming Club Excellence Program
Now in its 21st year, USA Swimming's Club Excellence program identifies clubs that execute strong, well-rounded programs to produce elite 18-and-under athletes. Due to limited long course meters (LCM) competition access during the 2020 summer season, the Senior Development Committee chose to honor all 2020 Club Excellence Clubs in the 2021 Program. Clubs with limited access to competition will not lose status in this challenging year, but clubs who have been able to compete will be recognized and be able to improve their medal status. The Committee also chose to use a date range of July 1, 2019 through August 31, 2020 to calculate Club Excellence points for the 2021 Club Excellence Program.
The top-20 clubs earn Gold-level ranking, in addition to all 2020 Gold Medal clubs, six new members, earned a Gold Medal Ranking for a pandemic unique top-26. Those rated 21-100 are designated as Silver honorees in addition to all 2020 Silver Medal Clubs. The next 100 clubs are recognized at the Bronze level in addition to all 2020 Bronze Medal Clubs.
Each team's ranking score is based on the FINA Points Table, a power point rating system that assigns point values to individual swimming performances based on the Gold, Silver or Bronze time standard. Starting with the 2018 Club Excellence rankings, Gold swims were multiplied by a factor of 2.0; points for Silver-level swims were increased by a factor of 1.5 throughout the extended July 1, 2019 – August 31, 2020 qualification period.

Ranked by points earned
Chelsea Piers Aquatic Club

Ranked by points earned
Greenwich YWCA Dolphins Swim Team



Ranked by points earned
Ridgefield Aquatic Club
Stamford Sailfish Aquatic Club
West Hartford Aquatic Team
USA Swimming Club Recognition Program
The Club Recognition Program offers our club members a working blueprint for developing strong, stable, financially sound and athletically productive organizations. Designed by USA Swimming's Club Development Committee (comprised primarily of coaches), this voluntary program presents four levels of achievement across four component areas deemed critical to long-term club success. The program encourages clubs to establish organizational goals and to benchmark their progress toward those goals.


Wilton Y Wahoos


Mandell Jewish Community Center Sharks
YMCA of Greenwich Marlins Swim Team



Charter Oak Aquatic Club
Cheshire Y/Sea Dog Swim Club
Connecticut Aquatic Club
Indian Valley Family YMCA Breakers
Mandell Jewish Community Center
Piranha Swimming @ Darien YMCA
Ridgefield Aquatic Club
Shelton Monroe Swim Team
SoCo Aquatic Club
Thames Aquatic Club
West Hartford Aquatic Team
Westport/Weston Family Y Swim Team
Wheeler Regional Y Tiger Sharks.
ZEUS Swim Team


Amity Regional Aquatic Club
Glastonbury Swim Team
Greenwich YWCA Dolphins Swim Team
Hopkins Mariner Swim Team
Laurel East Hartford YMCA
New Canaan YMCA Caimans
Regional YMCA of Western Connecticut Makos
Stamford Sailfish Aquatic Club
Storrs Aquatics
Weston Swimming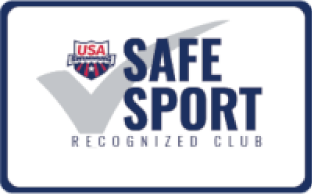 Aqua-Jets Swim Club
Cheshire Y Sea Dog Swim Club
Connecticut Aquatic Club
Greenwich YWCA Dolphins Swim Team
Laurel East Hartford YMCA
New Fairfield Aqua Flyers
Regional YMCA of Western Connecticut Makos
Storrs Aquatics
Swim Wallingford Aquatic Team
Thames Aquatic Club
Wallingford Family YMCA Dolphins
West Hartford Aquatic Team
Weston Swimming
Wilton YMCA Wahoos